Sales Management – Raising the Next Generation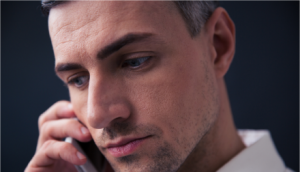 By Michael Griego
Along with the common misunderstanding that great salespeople are naturally born rather than nurtured, there's a common corollary misunderstanding that great salespeople naturally become great sales managers.
Bob, the new sales manager can't help himself. He's on a customer call with one of his sales reps and he sees the meeting going sideways. The customer seems confused in comparing a competitor's product against the solution the rep is presenting. The rep is trying to address the issue when Bob jumps in and takes over the discussion. For the rest of the customer meeting Bob commandeers the conversation and skillfully maneuvers the customer to a clear distinction between the products in context to the customer's specific issues and requirements.
The sales rep is amazed and pleased that Bob was on the call and that he helped move the opportunity forward.
Bob is pleased as well. He's able to report to senior management that he helped keep this significant deal in play.
Once a Sales Super Star…
Bob was a consistent top sales performer in his day. After 10 years in the territory and moving across different types of expanding territory and account responsibilities, he finally accepted the offer to move up into field sales management.
He loves it. And while his company did not have any real formal Sales Management training, he feels he's performing quite well, thank you. His team of 5 reps is slightly ahead of plan through Q2 and he's pretty much able to get involved in most of the key deals that his reps are managing.
What's Wrong with this Picture?
This is a very common scenario. Top rep gets promoted into sales management. The new manager dives right in and does what he knows best:  sell. He jumps into live opportunity deals with his reps and teaches them to sell the way he used to, or literally drives the selling himself.
And what's so wrong with that?
Plenty.
Because that's not what his new job is anymore. And if he keeps this up he will fail as a sales manager and/or a never develop into a brilliant and effective field sales leader or organizational VP or Chief Sales Officer.
The Job of Sales Manager
I learned a long time ago that the real job of an effective sales manager is to be a creator and sustainer of a great sales culture. How does one do that?
There are 4 key elements through which a great sales manager establishes, communicates, and cultivates a great sales culture:
Defined Sales Process – he or she ensures a clear and aligned Sales Process that syncs with Marketing's perspective of the Buyer's Journey/Process and with Sales Operations. A sales manager's support and reinforcement of an optimized Sales Process is key to an effective and scalable sales team and organization.
Forecast/Pipeline Management – he or she conducts regular Forecast/Pipeline Review meetings with their individual sales reps and collectively as a team. The reports are crisp, clean, and make very visible the key metrics that reflect the values of the manager and company. There is private and public objective accountability based on agreed to objectives. Commentary is fair, accurate, and helpful.
Business Review Process – he or she has a specific cadence and uses appropriate frameworks for weekly, bi-weekly, monthly, quarterly, semi-annual, and annual Business, Territory, and Key Account/Opportunity Review Processes. Depending on the nature of the business and need, these take the form of Annual or Quarterly Business Reviews (QBR), or Quarterly Territory Reviews, or regular Key Account or Major Opportunity Review sessions.
Training Mindset – he or she perpetuates a value of continuous sales training across their team. This is communicated in team sales meetings highlighting product, industry and market knowledge, success ideas and selling best-practices amongst the team. He or she challenges ongoing learning via books, classes, advanced training sessions, and internal sales success stories.
Like a Great Parent
In many ways a great sales manager is actually very much like a great parent. Great parents establish "flexible order" in routines and schedule (Defined Sales Process) and institutionalize this across the household. There are limits and boundaries for activities and behavior reflecting parental values and fair and reasonable consequences for violations (Forecast/Pipeline Management).
Great parents maintain order and obedience with accountability that is clearly communicated and understood (Business Review Process). Oversight is not tyrannical and heavy-handed, but wisely disciplined and consistent yet malleable to changing circumstances.
Finally, great parents become great teachers and lesson-creators always seeking reasonable teaching moments to help their young charges (Training Mindset). They learn to mentor appropriately per their child's specific needs and consequently produce healthy and productive children who someday can become effective parents themselves.
Raising Up Bob
Fortunately, Bob the sales super star turned sales manager is teachable. He can be taught to redirect his great selling skills toward becoming a great sales manager/leader/coach/mentor – a great sales culture creator and sustainer. He and his organization merely need the 4 key elements for great sales management to be honed/developed and institutionalized across the company.
Bob is up to the task. He just didn't know.
By combining great sales experience, instincts, and intelligence with wise structure and balanced rigor, there's hope for the next generation of sales managers.