Available Now!
Michael Griego
Is president and founder of MXL Partners, a Silicon Valley based firm that provides enterprise sales training, consulting, and sales management coaching for companies around the globe. After a successful sales and management career in high tech, for the past 20 years Michael has been an award-winning, internationally recognized sales trainer and sales process consultant for companies of all sizes across all industries and is known for his practical and proven approach.
Michael has a degree from Occidental College and an MBA from Stanford University. He and his wife of 42 years reside in northern California and have 3 adult married children and 10 active grandchildren.
Why the Book?
Sales never goes out of style, but the style has changed dramatically over the years. While Michael captured the key fundamentals of great selling a decade ago with his popular book 42 Rules to Increase Sales Effectiveness (Super Star Press), he believes it's high time to do a reset on the keys to better selling that he's gleaned from even more years of hands-on experience and close observation of world class sales effectiveness.
What People are Saying
I've been learning from Mike for 23 years. The insight he provides, coupled with very specific tactical advice, still rings true. This is a great book for new sales people and veterans alike.
Doug Green
VP, Frost & Sullivan
As an early-stage investor for over 30 years, it's clear to me how important sales is to the business building machine. Understanding the sales process starts with following the teaching of proven winners like Mike Griego as presented in his impressive book. I'll be adding Mike's work to my "must read" list for all enterprise ventures.
Kevin Compton
Founder, Radar Partners
Mike Griego's deep understanding of complex sales process, account planning and field effectiveness deliver practical guidance for all levels of sales leadership. I'm thrilled to see his coaching documented here in his trademark, authentic and accessible style.
Angela Hughes
Global Director, Palo Alto Networks.
Mike is the real deal. A fabulous teacher, he has mined and updated his lifetime of sales experiences, and boiled it down to very digestible nuggets that should be useful to all.
Russ Hall
Co-Founder, Legacy Partners
Mike Griego has been a trusted partner for over 10 years helping deliver Sales Excellence to portfolio companies large and small. What I love about his approach is that it is practical, scalable, and deliverable.
Dave Tiley
Senior Operating Partner, Align Capital Partners
Keeping it real and straight-forward, this book will drill down into to the deeper essence of the following:
Better Sales Methodology – Sales Methods, Hybrids and Challenges
Better Sales Process – the Roadmap to Sales Effectiveness
Better Sales Qualification – a Discipline and Process, Not a Stage
Better Sales Discovery – a Framework for Sales Communications
Better Territory Management – Optimizing Focus and Priorities
Better Sales Messaging – What You Say and How You Say It
Better Executive Conversations – Selling to Business Outcomes
Better Sales Closing – the Art and Science of Sales
Better Sales Forecasting – Will It Happen and Will You Win
Better Sales Planning – Right Planning Makes Perfect
Better Sales Activity – You Are What You Do
Better Salespeople – There Really Are Two Types of People
Each of these chapters will provide a proven approach and framework grounded in best-practice enterprise selling. The foundations, tactics and strategies presented here will show real-life practical applications that can be applied to any professional sales environment and viewed in the context of real challenges, issues, and problems salespeople face every day in the sales arena.
How we approach each challenge, mentally and practically, makes all the difference between sales success and failure
Who Should Read This Book?
Regardless of where one is on the career spectrum, you can't help but come away better after reading this comprehensive sales book filled with practical wisdom nuggets and helpful frameworks and templates.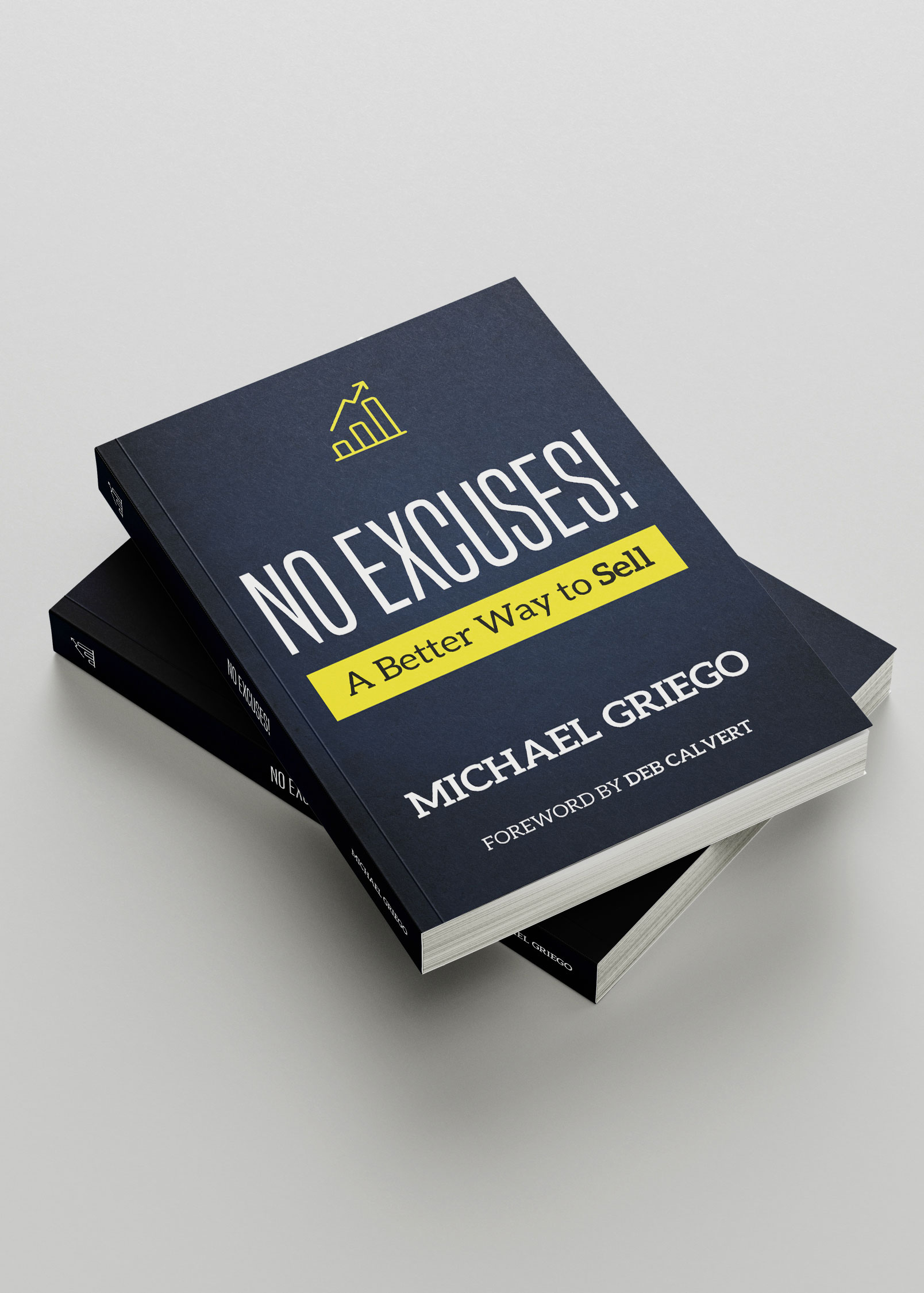 Here's who can benefit:
Any salesperson just starting out their career
Any young salespeople in Inside Sales or Outside Sales roles seeking clarified training
Any seasoned sales professional looking to reset, brush-up, or learn new tools (even the reapplication of old tools for a new sales era)
Any sales manager or leader of a sales organization who want to drive excellence across their team
Any senior executive (CEO, CFO, CMO, CRO, COO, or Investor) who wants to stay current and understand all things Sales in the modern era
All will benefit and find nuggets here to advance their knowledge and understanding.
But beyond a modern view of great fundamental enterprise sales practices, nothing replaces a strong mental mindset in driving great business success and impact. That's what this book is about.
No, there really are no excuses. Not anymore.
Available Now!
Buy the Book!